Today i am down :-( i weighed myself, in a week and four days ive lost a measley pound... 1 pound!! I am so annoyed at myself, i worked so hard. My mum and best friend reckon my body is in starvation mode but if it was then surely id put weight on? I dunno, but its so disheartening. I ordered some more maxitone shake off ebay, chocolate flavour this time, looking forward to trying a new flavour. Im going to try and up my water intake too, i know i dont drink enough. Been as im staying at my mums i decided to ask my friend who ive known since primary school to come do some classes with me at the gym. She got me doing body combat last night, was so much fun! My co-ordination is terrible though, just as i got the hang of a move it was time for a different one, haha.

Ive been after a large cross necklace for awhile now but never came across one that i like enough to buy. Until i was browsing thr Burtons website for my husband. I finally found one! And it was in the sale for a fiver, bargain. It came today, along with a t-shirt i ordered from missrebel.co.uk i love it! I popped to Morrisons earlier and had a quick look in the makeup section, i came across Collection 2000's cream puff matte lipgloss. I bought it in 'fairy dust' a lovely soft pink colour. It is fab, so moisturising and goes on lovely.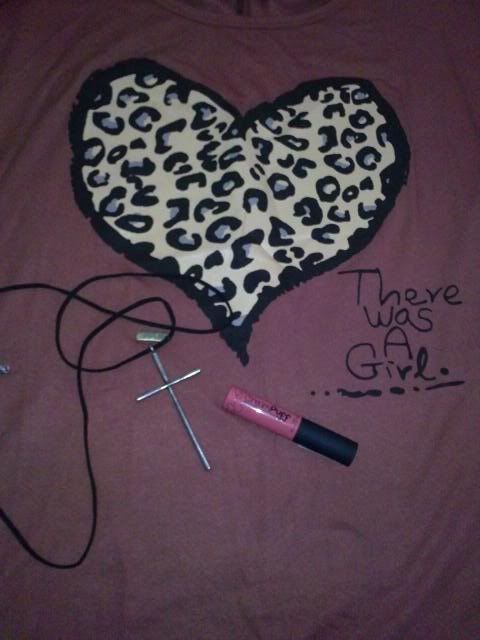 T-shirt £7.99 missrebel.co.uk, cross necklace £5 Burton menswear, cream puff lipgloss in fairy dust, Collection 2000 £2.99.





Have any of you tried these matte lipglosses?