I posted yesterday that i had ordered from New Look on Sunday and chosen next day delivery but still hadnt recieved anything by Wednesday. They assured me i would have my order today. I got a text from them at 1.30pm saying it would be here between 2pm and 5pm. Half 5 arrived and still nothing so i rang them again, whilst on hold for another ten minutes the doorbell rang. Finally! I have my order.
Still not happy though, not sure i will be ordering from them again.
Heres what i had ordered..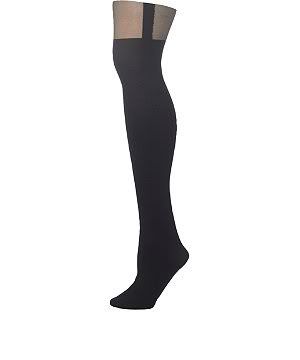 Mock suspender tights, £4.99

All of that for a pair of tights! I better bloody like them when i try them on!