I couldn't think of a title for today...although i guess it kinda does have a title now! I had my second therapy session today, its great to talk about past and things that bother me, makes me feel so much better. The lady I talk to explained alot of why i feel the way i do and it made so much sense. Made me feel pretty normal lol. I came away feeling more positive. My "homework" this week is to write my feelings down about how i feel before i have to be in social situations (like going to the shop alone) sounds silly but sometimes my anxiety makes this simple task a big effort for me unless Im with my husband or kids. We popped to B&M on the way back for some more Maxitone shakes, got banana flavour this time, its much nicer than strawberry! Thought I'd show you all what i wore today, along with my makeup and nails...
Top, F&F at Tesco £6 but in the sale for £3 now! Leggings from Peacocks £10. Scarf £3 from a market. Long cross necklace £6 from ASOS.com. Boots Firetrap from TK Maxx £40.
Love my boots!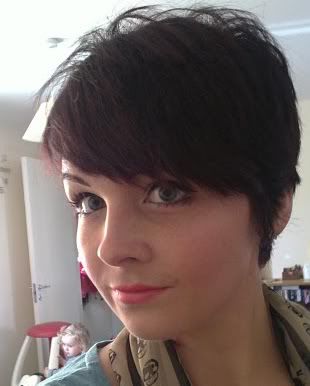 Face- Bourjois healthy mix foundation
Collection 2000 powder
GOSH bronzer
Beauty UK blusher in candy shop
Eyebrows- HD brow palette.
Eyes- Rimmel liquid eyeliner
Dior Mascara
Lips- Beauty UK lipstick in Sunset
Lipcote to keep my lippy in place
On my nails im wearing 3 coats of Models Own Juicy Jules. I love how sparkly this is, when the light catches it it almost look rainbow.
Tomorrow I'm off to the hairdressers and want something different... Im thinking about going shorter and having this...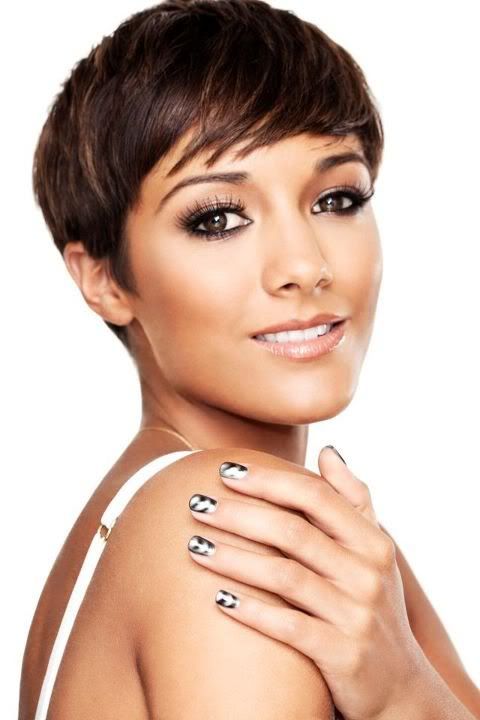 Will post a pic tomorrow if im brave enough to get it done!