Hello little dragons, today ive decided to show you a dress i ordered from ASOS.com, it arrived this morning and i love it! Im thinking i can wear it with big earrings and heels for a night out or with flat boots and a biker jacket for in the day.


(Click to enlarge)

Its such a lovely material, really light and floaty, feels quite silky too. Im wearing it here with platform boots that i got from topshop last year.

I re-did my nails last night....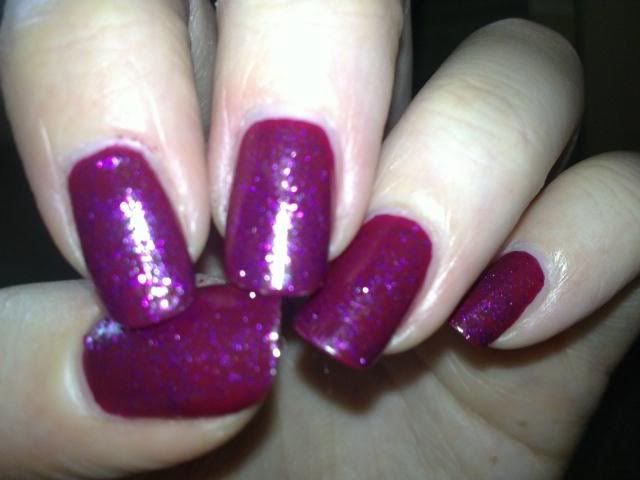 I used Collection 2000s Damson Jam and Ruby Sparkle by Accessorize...Perfect for the Christmas Party season i think!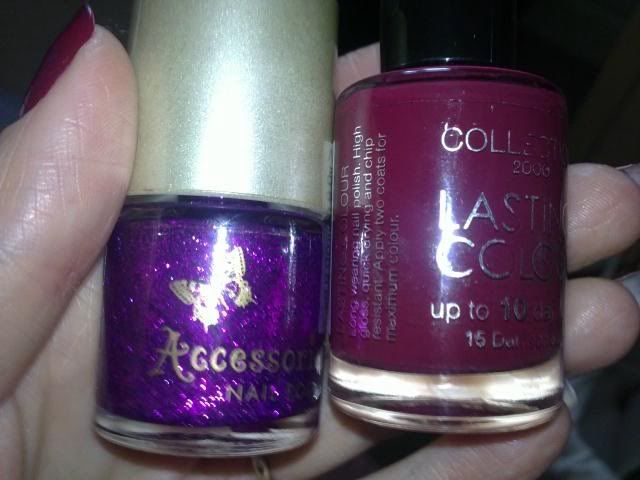 Onto the fake tan disaster So last night after having a shower, i sprayed my deodrant then proceeded to apply my fake tan (by Laurens Way). I did half my body then accidently wiped my freshly sprayed armpit with the tanning mitt. Because i tan regularly i dont use a mirror. Wish i had this time though. I continued to fake tan, then noticed my right arm looked slightly green. I looked in the mirror and saw that all the parts id tanned after accidently wiping my armpit had gone green. I looked ill! My husband came upstairs and just laughed at me. Luckily when i washed it off this morning i was a lovely golden colour, not green. Thank goodness! Note to self... DO NOT apply deodrant before tanning in the future!
Vero Moda dress available here, £27
Accessorize nail polish in ruby sparkle available here, £4
Collection 2000 Damson Jam polish available here, £2.99